Filter by Publication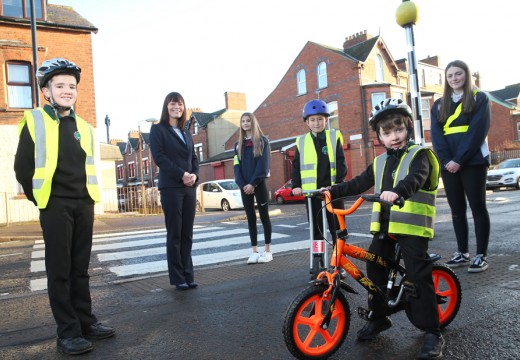 Infrastructure Minister Nichola Mallon has allocated £87,000 for local road safety initiatives funded by the Department's Road Safety Grant Scheme.
Minister Mallon said: "A key priority for me as Minister for Infrastructure is delivering on initiatives that help to improve wellbeing for everyone and encourage safe road user behaviour. In September I launched the Road Safety Grant Scheme which aims to help to engage and empower individuals, communities and organisations to promote and practise good road safety behaviours and encourage participation in safe active travel.
"I am delighted today to announce that 14 groups and organisations have been successful in securing funding totalling £87,000. The grants will support a range of innovative initiatives which address local road safety issues and enable active travel in a safe way.
"Road safety is everyone's responsibility and community involvement plays a vital role in helping raise awareness of how to stay safe on our roads.
"Already this year 54 people have been killed on our roads.  The only way to reduce fatalities on our roads is for everyone on the road to make better choices and safer decisions, on every journey."
The Minister continued: "I know that government can't succeed on its own and I recognise the valuable role the voluntary and community sector plays in helping us work towards reducing death and injury on our roads. I look forward to seeing the difference these initiatives will make in supporting my Department to deliver powerful road safety messages to the heart of communities, addressing their specific road safety problems.
"Collectively, as a community, we need to work towards zero road deaths. The efforts of the whole community will surely help in bringing us closer to this goal. After all, we all share the road, so we should all share the responsibility."         
 
Clients