Filter by Publication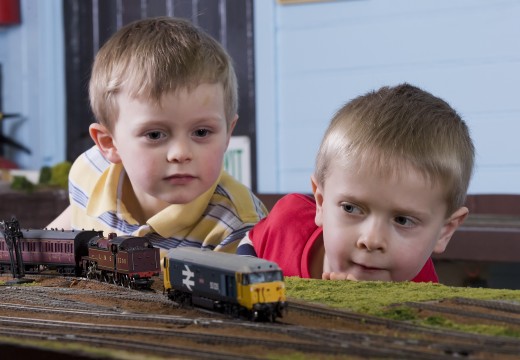 New Venue at Bangor Grammar School promises to be the perfect platform for weekend of planes, trains and automobiles on 12th-13th April 2014
Visitors to the North Down Model Railway Society's Annual Model Exhibition, the largest model exhibition in Northern Ireland, in Bangor should come prepared to feel like Gulliver when he discovered the miniature land of Lilliput.
From rolling landscapes dotted with dozens of tiny woolly sheep to the scaled down replica trains that meander through them, the array of railway layouts on display can't fail to capture the imagination of young and old alike. Even if you have no inclination towards taking up model making as a hobby, just wandering around the exhibits and marveling at their detail promises to be an enjoyable and nostalgic way to spend an afternoon.
If you do feel inspired to get involved, rest assured you are in good and rather "cool" company, Jools Holland, Rod Stewart, Roger Daltry, Johnny Cash and Neil Young are all famous faces who indulge in model railways. In fact, Rod Stewart, who keeps a large layout in his attic, confesses to feeling more excited by his appearance on the cover of "Model Railroader" magazine than 'Rolling Stone."
Whether it's creating railway layouts or building model cars and planes, all hobbyists coming to Bangor share a passion for attention to detail that is inspirational, particularly for young generations says organiser, Derek Carter from North Down Model Railway Society, the host club.
"Exhibitions are often the first time children will be introduced to the world of miniature railways and model making, parents will tell us that following a visit to a show, train sets feature at the top of Santa's list!' says Derek.
For the first time this year's exhibition will have a dedicated YOUNG MODELERS ZONE where children aged 7 and over can have a go at creating models from Wills kits supplied by Marks Models in Dublin. For the under 7's, there will be face painting, balloon modeling as well as the chance to have a go at driving the trains on several of the train layouts.
Clients