Filter by Publication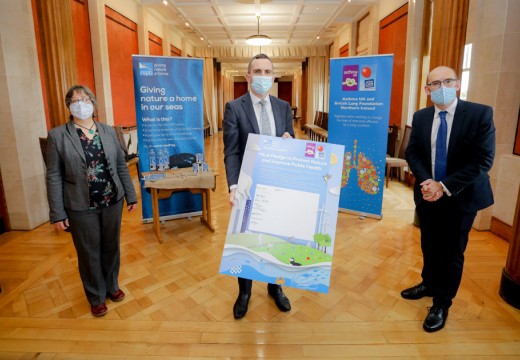 North Down MLA Stephen Dunne has joined up with Asthma UK, British Lung Foundation Northern Ireland and RSPB Northern Ireland to protect nature and improve public health. The North Down MLA added:
 "I was pleased to join with these charities and organisations to show my support and commitment to promoting better environmental outcomes for Northern Ireland. It is of vital importance that we work towards improving  environmental standards and health outcomes for every single person across our society both regionally and locally."
Joseph Carter (Head of Devolved Nations AUK-BLF NI) and Joanne Sherwood (Director RSPBNI) who jointly hosted the event for MLAs added 
"Nature is in crisis, with Northern Ireland ranking 12th worst out of 240 countries for the amount of nature we have left. Across NI, around 25% of bird species are at risk from extinction, 86% of our peatlands have been damaged,  the designated Ares are failing to protect our iconic species and habitats, and the government has failed to meet previous commitments made to conserve and enhance our precious natural environment. 
We can, and must act now recovery nature and create a more prosperous world. Binding targets in law for nature's recovery and better environmental governance can help create jobs, mitigate and adapt to flooding, and improve water quality and air quality creating a nature positive future."
Clients