Filter by Publication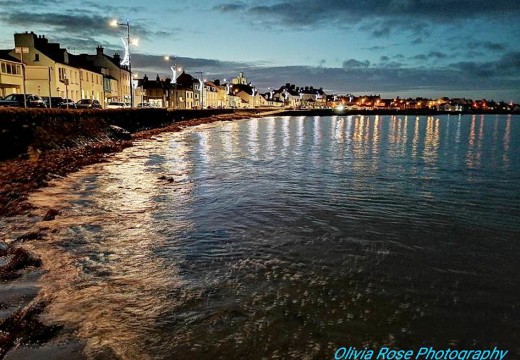 The Donaghadee Community Development Association, a charity based in Donaghadee, intends to produce a "Shop Local" calendar for 2022.  To this end they have launched a photography competition to find the scenes most worthy of inclusion in the calendar.
Each month the judges will choose an image which best captures something about Donaghadee in that month, whether a landscape, community festival or seasonal event etc and the winning photographer is presented with £50 voucher for a meal in a restaurant in Donaghadee.  The calendar will be composed of the 12 winning entries and the image judged champion of champions will feature on the calendar cover.   The winner of the December competition was Olivia Rose.
Speaking to our reporter, John Caldwell, the Honorary Secretary of the Association explained "Donaghadee offers fantastic settings for photographs – we have terrific sunrises, our iconic harbour and shorefront and many areas more inland offering up ideal opportunities. We will launch the calendar in time for the Christmas market and expect a high demand."
The Donaghadee Community Development Association, is a charity (Registration No 103332) based in Donaghadee.  The Association which draws its membership from individuals, other organisations in the town and from local businesses is seeking to make Donaghadee a better place in which to live, work or visit.  In more normal times it organises events such as the summer and Christmas festivals, engages in community based projects including the restoration of Crommelin Wood and meets regularly with Council Officers, elected representatives in efforts to improve Donaghadee.  Each member of the committee serves on a voluntary business, giving freely of their time to improve the town.
For details see www.facebook.com/DonaghadeeCommunityDevelopmentAssociation or https://visitdonaghadee.com/
Clients