Filter by Publication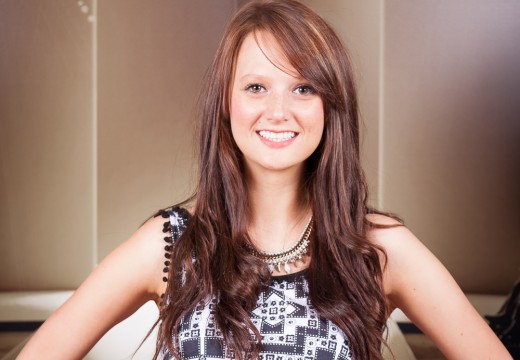 Donaghadee beauty announced as Bangor heat winner of the Face of Exhibit contest

Local beauty Stephanie Davidson, aged 21, from Donaghadee has been chosen as the winner of the Bangor heat of the Face of Exhibit competition.
Stephanie is now in with a chance to front Exhibit's advertising campaigns for a year and could also win a modelling contact with ACA Models, £500 of Exhibit vouchers, and two return flights departing from Belfast City to Faro, Malaga or Palma courtesy of Aer Lingus.
Stephanie said: "I am absolutely over the moon about winning the heat. I love the shop so thought I would give the competition a go!
"I'm really excited about representing my hometown and going on to the final of the competition!"
She will go on to the final at Victoria Square on 13th September where she will compete against 16 other finalists from heats that will take place across the country over the coming weeks.

Chris Rankin, Head of E-commerce at Exhibit said: "We were thrilled with the turn out at the Exhibit Bloomfield heat. Bangor did not disappoint; so many great potential models entered that it was a challenge to pick a winner!
"Stephanie definitely stood out for the judging panel though. Thanks to her individual style and personality, we think she has the potential to be a great ambassador for the Exhibit brand.
Heat judge and Director of ACA Models, Alison Clarke added: "Congratulations to Stephanie! She really caught the attention of the judges with her combination of beauty, style and confidence.
"She is a sure sign of the great undiscovered potential models still to be found in the rest of the contest."
The competition is still open to entrants with heats taking place across the country in Exhibit stores. The Newtownards heat will be taking place at Exhibit Ards Shopping Centre on Saturday 5th July from 12:00 – 14:00.
For further details of heat locations and dates please visit www.exhibitshops.com.
Clients