Filter by Publication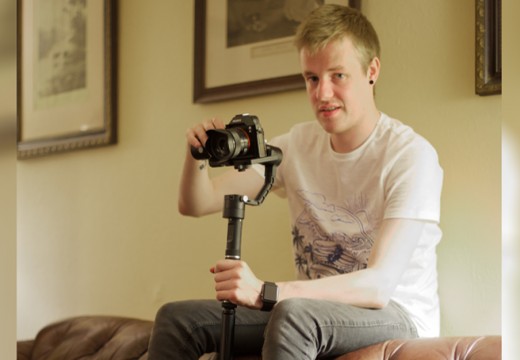 Matthew Killen (30), from Downpatrick successfully secured a place with his film Beach Baby at the Dublin-based 11th International Underground Cinema Film Festival.
Matthew originated the concept for Beach Baby whilst studying on the HND Creative Media Production . He made a student version of the film which earned him a distinction grade. He later developed the script and secured funding to remake the film and better realise his vision.
Matthew said, "Beach Baby is a modern-day drama that follows Ethan and Chloe, a young couple whose relationship is tested when they find out that Ethan has lung cancer and Chloe is pregnant. We follow their journey together as we see them trying to deal with this sudden change in both their lives.
"The film, set in Belfast, was also shot on locations in Bangor, Downpatrick and Newcastle. It stars Dublin actors Marie Devine and Shane Brohan with Shannen Lofthouse and Jake Douglas from Northern Ireland. The film score was composed by Stephen Kavanagh, also from Dublin. 
"It took a week to shoot the film and this was followed by a year-long editing process.   I called in favours, left right and centre and ran a fundraising campaign through Indiegogo which raised over £500, the majority of which was used to pay the composer for the score with the actors, all of whom I know, donating their amazing talents and skills.   It's fantastic to know that they had as much conviction and belief in the script as myself.   I am overwhelmed with their generosity and investment of talent in making Beach Baby a reality and exactly how I wanted it to be completed.
Matthew continued, "We are thrilled that Beach Baby has been selected for the 11th International Underground Cinema Film Festival.   It will be one of a hundred films selected for screen over the three days of the festival.   You never know who will be watching your film or what connections might be made on the back of a screening.
"Beach Baby has been entered into 10 festivals from Dublin to London, Toronto to Vancouver.  It will hopefully have a good run at festivals before we pitch it to cinemas or a social site where everyone will have the chance to see it.  I am very proud of the work and everyone who contributed to getting it over the line – just before we went into lockdown."
Clients