Filter by Publication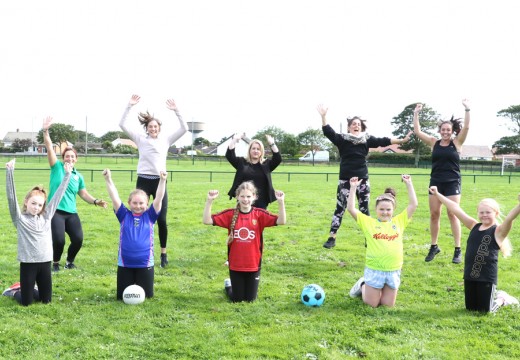 The Meadow in Ardglass came alive with activity as members of the community took part in a Family Fun Fitness Session. 
With lockdown restrictions easing and summer in full swing, families in East Down were able to make the most of the great outdoors as they hopped, skipped and jumped in a fun filled fitness session.
The Everybody Active initiative, which is funded by Sport NI, in partnership with the Clanrye Group and Newry, Mourne and Down District Council, is a four week programme which involves children and parents getting involved in various exercises and activities.
The Programme aims to encourage everyone to become more active in their day to day lives and shows how exercising can be an enjoyable bonding experience for every member of the family.
Open to every member of the community, The Everybody Active Initiative actively sought to include members from traditionally underrepresented groups including women and girls, people with disabilities and those in areas of greatest social need.
Sport NI has invested £6.2 million in the 11 District councils to help increase participation in sport and physical activities across key life-course transitions such as children moving from primary school to post-primary, young people leaving education, having a family, or retiring from work.
Over the course of the next four years, Newry, Mourne and Down District Council will continue to work get more people more active through sport and physical activity in Northern Ireland.
Clients