Filter by Publication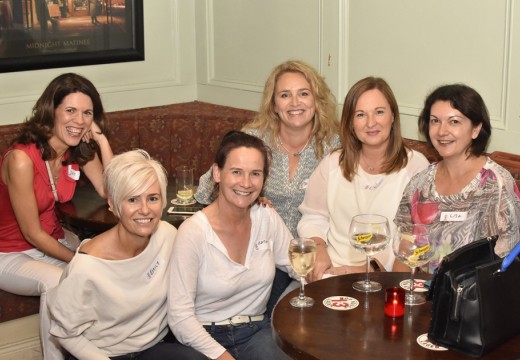 Kerry Harkin, Emily Morrison, Kathy Taylor, Dorothy McGrath, Lynne Marten and Lisa Ritchie
It's 30 years since sat   A'levels for former pupils of Regent House School class of '1988-89!
The occasion was marked with a weekend of special events at the beginning of June. The weekend began with evening dinner at The TT Restaurant in Comber.  On Saturday morning Current vice principal of Regent House School, Kathy Taylor (also a member of the reunion class),  hosted a special tour around Regent House  giving former students and their families to see the modern day school.
On Saturday evening a retro reunion disco was held at The Ivy Bar, Newtownards. This event raised funds for NET Foundation. The event organisers including Heidi McAlpin, Christopher Osborne and Kathy Taylor also drew together over 100 members of the year into a very active facebook group.  It's hoped that other events will be held in the future.
The organisers thank Ian Falls of the Ivy for his help and bar Manager Marty Coney for photographs. For more information find Regent House Reunion - Class of 1988/1989 on facebook.
Clients