Filter by Publication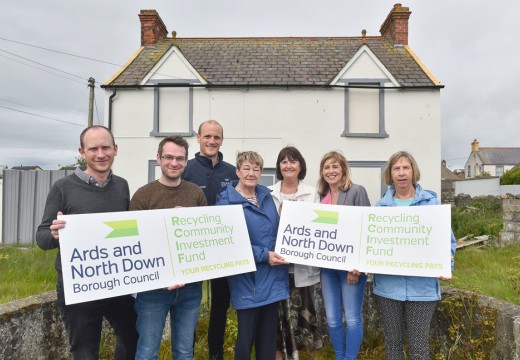 Ards and North Down Borough Council's Recycling Community Investment Fund (RCIF) has helped to improve the aesthetic look of villages within the borough through a widely welcomed Village Facelift programme.
Working in conjunction with community groups and rural community networks, properties in Ballyhalbert, Portavogie, Portaferry, Cloughey and Kircubbin have received remedial works, helping to improve the aesthetic quality of the streetscape in the villages.
"The Council worked in partnership with the County Down Rural Community Network to engage with the 16 village communities who helped identify potential vacant or derelict properties that they felt were an eyesore on the village streetscape," explained Stephen Addy, Head of Regulatory Services.
"We traced the owners and obtained their permission to carry out remedial repair and aesthetic work to improve the exterior of their buildings at no cost to them or the residents in the village. It was a win for them and a win for the village!"
The 'Village Facelift' programme was funded by the Council's Recycling Community Investment Fund - a scheme which is powered by the recycling efforts of local residents and businesses.
It costs the Council half as much to recycle waste compared to the cost of sending it to landfill. Thanks to an increased amount of recycling by the local community, almost £15m has been saved in landfill costs since the programme's inception.
These savings have allowed the Council to create the RCIF which supports new and existing environmentally friendly initiatives such as the Village Facelift programme.
Clients